Suspect Hard Water in Your Home?
Finding the best water softening solution for your needs is easy.
Just answer a few questions before choosing a system.
---
1) DO YOU NEED A WATER SOFTENER?
First, find out if you have hard water in your home. If you don't have a test strip, find out if you live in a hard water zone on our water hardness map here.
Dip the test strip into a cup of water for three seconds
Match the strip to the closest color in your testing kit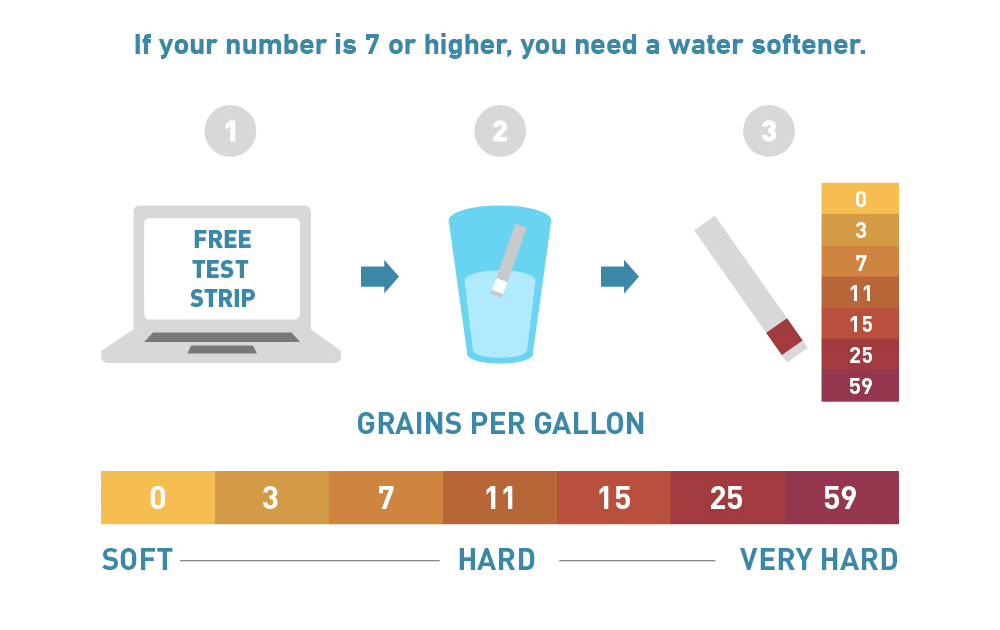 ---
2) HOW MUCH WATER DOES YOUR FAMILY USE?
Determine what capacity softener you need based on your home water use.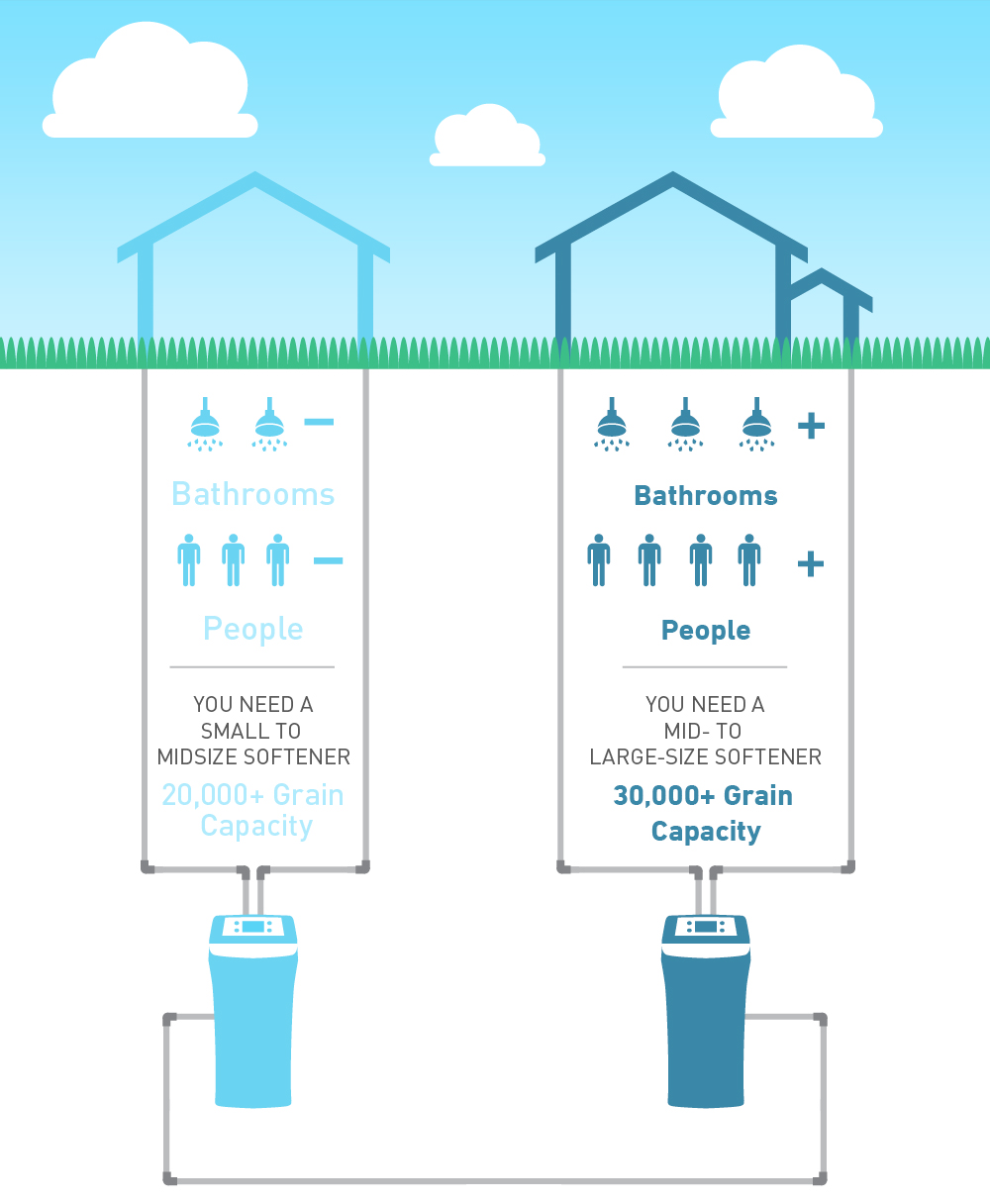 ---
3) WHAT TYPE OF SOFTENER IS BEST FOR YOU?
Choose the features you want in your softening system.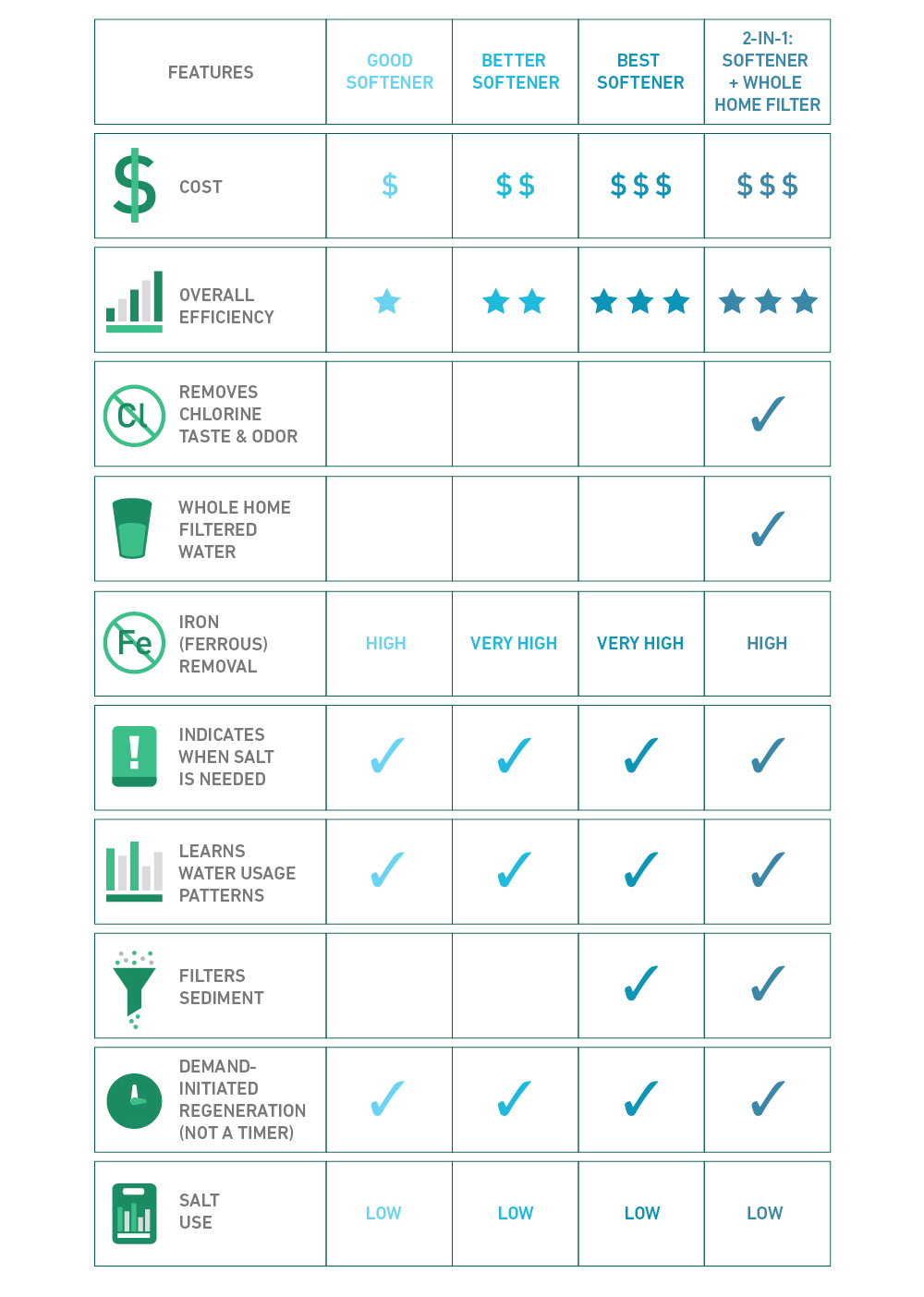 ---
Now You're Ready to Find Your Fix.
Visit any of these retailers listed below to shop for your ideal water softening system.